El Chinchin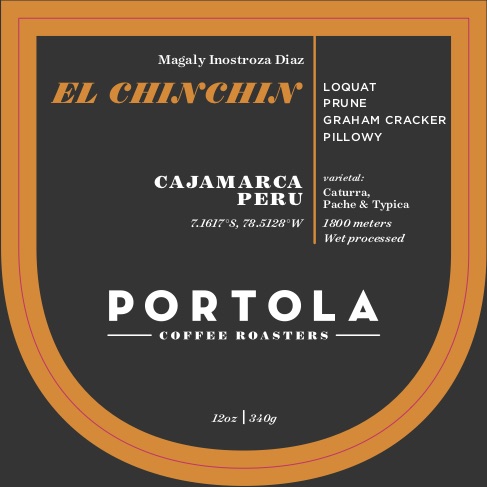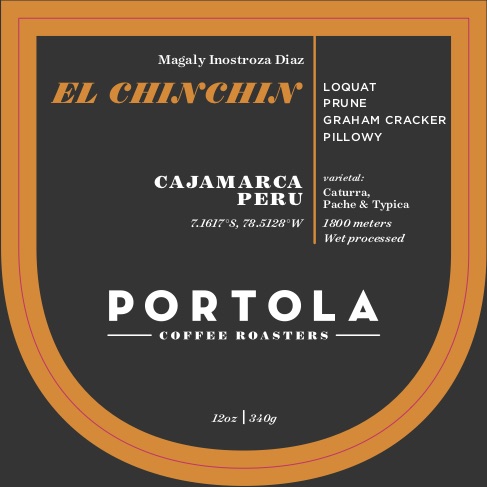 TASTING NOTES
Loquat, Prune, Graham Cracker, Pillowy
REGION INFORMATION
Country: Peru
Region: Cajamarca
Producers: Magaly Inostroza Diaz
Altitude: 1800 Meters
Varietals: Caturra, Pache & Typica
Production Method: Wet Processed
This coffee is brought to us through Red Fox Coffee Merchants. The Varieties consist of Caturra, Pache & Typica. The cooperative is Santuario -Santuario has been working with small producers to improve quality by training and sending out individuals to teach others in the field of agriculture. From cultivation techniques to better post harvest practices - Education, Quality, and a better life for farmers are all connect to this great coffee. What we're tasting in this coffee is Loquat, Prune, Graham Cracker, and it has a very distinct Pillowy mouthfeel.
Sitio da Torre is run by Alvaro Coli. He is a fourth generation coffee farmer.
The evening after we were finished cupping coffees for the day, we were invited back to Alvaro's mother's home for a family dinner. I have to say it is one of the greatest experiences that I have had on a trip, sitting around a large family dinner table with meat on the grill and sharing stories. This is where I told Alvaro how wonderful his natural tasted on the table earlier that day and I thought it would be a nice idea if he came up with a special name to showcase it.
Both of the coffees that we brought back from Sítio da Torre are perfect examples of the amazing potential and quality that are coming out of Brazil and more specifically, Carmo de Minas.
From Alvaro Coli - current head of Sítio da Torre - "The Journey of my father – Paulo Coli"
My father Paulo Coli was a small grower from Carmo de Minas. Italian descendant he married to Adila Coli in 1957 and they had 7 children. We were raised by the money from Sítio da Torre. He used to negotiate cattle, horses and running a small coffee plantation. In 1955 he lost the vision and passed the farm for us to manage. After that we have been working hard to improve the quality of our specialty coffee. From that time until now we modernizing the techniques of planting, harvesting and post-harvesting. My father passed away in 2010 but I believe he keeps to guide and help us from up there.